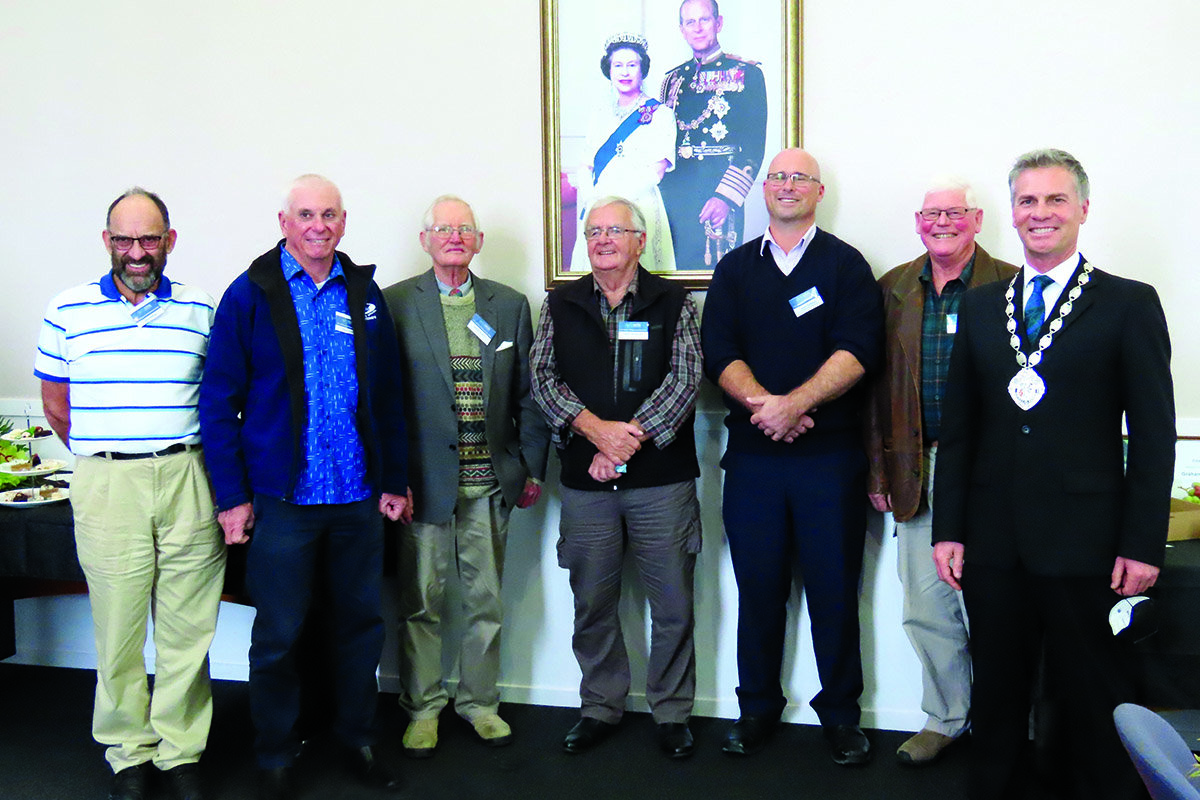 From left: John Bishop, Shane Gould, Phillip Godfrey, Allan Mortensen, Shaun Holland, Graham Taylor, and Mayor Dr Jason Smith.
Citizen Awards
Community
Citizens and Environmental Award Winners celebrated
Seven Kaipara residents have been recognised for their outstanding contributions to the district's citizens and environment at an award ceremony held in Dargaville.
Kaipara District Council's 2021 and 2022 Citizen and Environmental Awards were presented on Wednesday 6 July at an intimate ceremony attended by winners, their nominators, and their supporters. Those recognised share more than 160 years of voluntary service to communities across the district.
The 2021 Citizens Awards went to Shane Gould with John and Margaret Bishop, Phillip Godfrey, Allan Mortensen, and Graham Taylor taking out the honours for 2022. These Awards recognise substantial service, usually of a voluntary nature or beyond normal employment, benefiting Kaipara and its people.
Speaking at the ceremony, Kaipara Mayor Dr Jason Smith heralded the importance of the awards ceremony in recognising the many contributions.
"It's a celebration of the great leadership and the great service that happens in our community."
Shane Gould was recognised for his dedication to the district's youth. Shane has worked with Blue Light Ventures to offer programmes, activities, and mentorship to Kaipara youth for more than 26 years. These include camp activities for eight different schools, Mangawhai Army Cadets and the establishment and facilitation of a Youth Action Group. Shane also provided a van for the Mangawhai Community Patrol.
John and Margaret Bishop have contributed to the community for 20 years, mentoring young people, and volunteering time and expertise to a range of local organisations. Their voluntary work includes contributions to the Dargaville RSA and ANZAC dawn parade, Dargaville Foodbank, Dargaville Hospital Rose Gardens, Dargaville Christmas parade and Christmas in the gardens and community care for elderly or isolated in the community.
Phillip Godfrey has been involved in the Northern Wairoa Community Radio Trust, which operates Big River FM, since its registration in 1996. He is a life member and patron of the station, still involved on the board and hosts a weekly show that is now in its 26th year. At the event, Phillip took the opportunity to highlight the need for more volunteers at the station.
Allan Mortensen's nominators reeled off a lengthy list of endeavours benefitting the Dargaville community. The roll call included establishing the Kaipara Lifestyler, Northland Farming and Go Northwest visitor newspapers, Kauri Coast website, Dargaville Community Development Board, Dargaville Arts Association, and the Muddy Waters Gallery, as well as numerous other initiatives. In his thank you speech Allan reflected on his move to Kaipara more than 25 years ago, "Outside of marrying my lovely wife, it's the best thing I've ever done."
Graham Taylor is a longstanding leader in the Paparoa community and chairs Paparoa Community Charitable Trust, Progressive Paparoa, Paparoa Medical Society and Paparoa County Depot Trust. Nominators said Graham not only gives his time as a committee chair and member, but also gets stuck into the physical work demanded of community organisations in a small rural town.
The 2021 Environmental Award recipient was Shaun Holland from the Pest Free Peninsulas Kaipara Programme. This Award formally acknowledges the work of individuals and organisations who protect and enhance our District's unique environment.
Nominators acknowledged that Shaun has worked tirelessly to raise awareness, educate, and support landowners involved with the programme and to secure support from funders. Shaun has been on more than 150 properties across five peninsulas so far.
"What a great way to see Kaipara and to know the land and to know the people and to know the community," said Shaun.
You can see the full list of winners on the Citizens Awards and Environmental Awards pages of our website under www.kaipara.govt.nz/funding
Related stories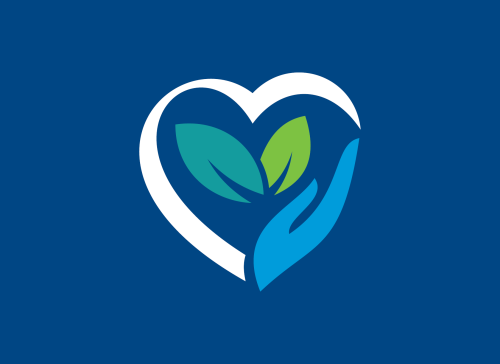 Our Kaipara District Mayoral Relief Fund is open for applications and a number of agencies are offering support for those affected by February's extreme weather events.
Read more