Ripiro Beach runs from the bottom of the Maunganui Bluff through to Pouto Peninsula. With a number of access points, long stretches of unoccupied sand, great fishing spots, and excellent place to walk dogs, horses and more, it's a pretty popular space in Northland. People come from all over to enjoy the sights, sounds and breathtaking beauty of the beach and all it offers.
In many places along the beach, there are fragile historic and environmental gems, including dune lakes and sand dunes that change based on the surging tides. We'd like to ensure we protect these taonga for future generations.
As part of this work, we're starting with a Ripiro Beach User Survey. We're formally gathering information to complete a report requested via a Notice of Motion by Cr. David Wills at the November 2020 Council Meeting. The Notice of Motion can be found on our website (section four of the Council Meeting minutes).
Please note the original scope of the Notice of Motion included investigating environmental impacts, but as this sits outside of the regulatory responsibilities of Kaipara District Council the scope of the report was reduced to:
The interaction vehicles have with other users of Ripiro Beach such as horse riders, pedestrians, bikes, cars etc.

Options of regulatory levers Kaipara District Council may have/use (to address any issues users face)
At this point Kaipara District Council are gathering information for the purposes of this report on resident/user use and issues faced on Ripiro Beach. There has not been any discussion regarding potential solutions, because without understanding the interactions and issues that some users face Kaipara District Council would not be in a position to provide appropriate solutions (where required).
This process has also seen Kaipara District Council reach out to other agencies and organisations (e.g NZ Police, Northland Regional Council, Iwi and marae) that hold jurisdiction and responsibilities across Ripiro Beach. This is to start the conversation ensuring we all come together for the majority of good, responsible users of Ripiro.
You can complete the survey here.
Once we've gathered the responses, we'll report back to Council, and make sure the information is publicly available.
Related stories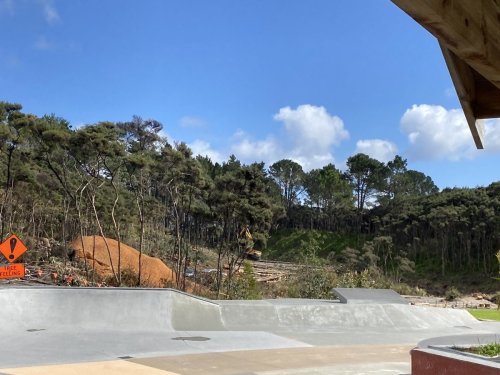 Work is progressing at pace, as a result of $2.87m recently allocated to Kaipara District from the Te Tai Tokerau Redeployment Package. A total of $9.32 million is allocated across Northland. The funding package through the Provincial Growth Fund is providing urgent economic relief for those affected by the COVID-19 pandemic, by creating immediate work opportunities for local people and businesses.
Read more