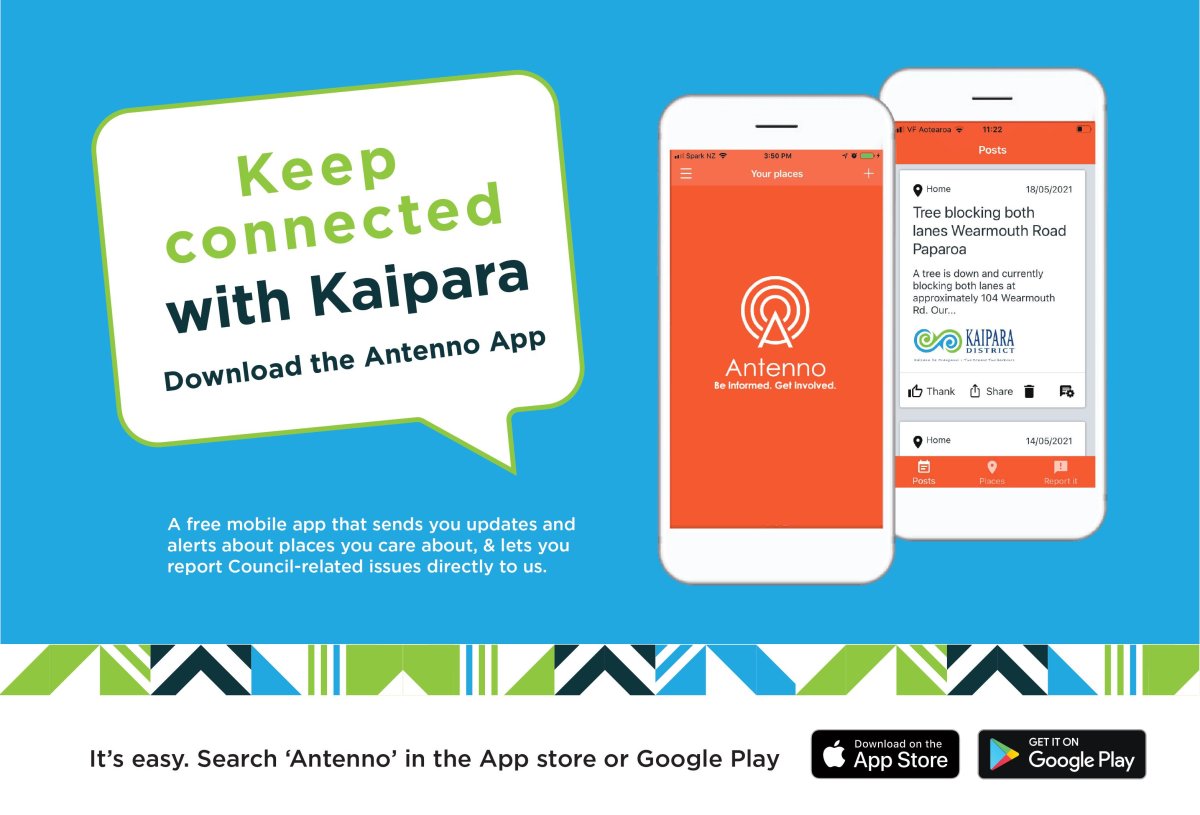 Heard about Antenno? A free mobile app that sends you posts & alerts about local places you care about – and lets you report Council-related issues directly to us.
iPhone users
Or use your phone to search for 'Antenno' in the App Store
Android users
Or use your phone to search for 'Antenno' on Google Play
Add places you care about
Go to 'Places' at the bottom of your screen and then use the + to add places you care about. These could be home, work, and/or school. Antenno will let you know when something relevant to your chosen place(s) happens or is coming up.
Get notifications direct from Kaipara District Council
Road closures, water outages, community meetings, changes to rubbish days, and much more. Make sure your Antenno notifications are switched on, and you'll get alerts on your home screen. It's a super easy way to stay connected.
Report issues to Kaipara District Council
You can use the Antenno app to tell us about something that needs fixing, or report something directly to us. Just click on 'Report it' (bottom right-hand corner), and add a report to tell us about it.

You can also add up to three photos too – you don't have to, but it can really help us. You'll need to add a name and location that's in Kaipara as the report will be sent to directly to Kaipara District Council's Customer Services team (and we'll keep that information private).
Related stories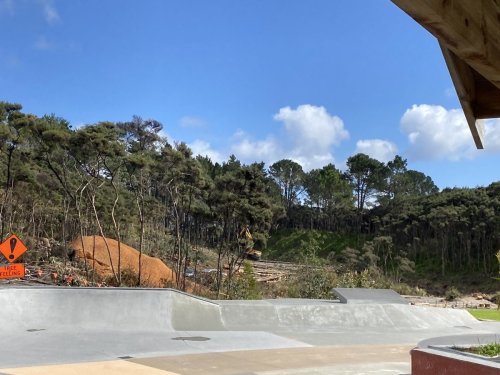 Work is progressing at pace, as a result of $2.87m recently allocated to Kaipara District from the Te Tai Tokerau Redeployment Package. A total of $9.32 million is allocated across Northland. The funding package through the Provincial Growth Fund is providing urgent economic relief for those affected by the COVID-19 pandemic, by creating immediate work opportunities for local people and businesses.
Read more