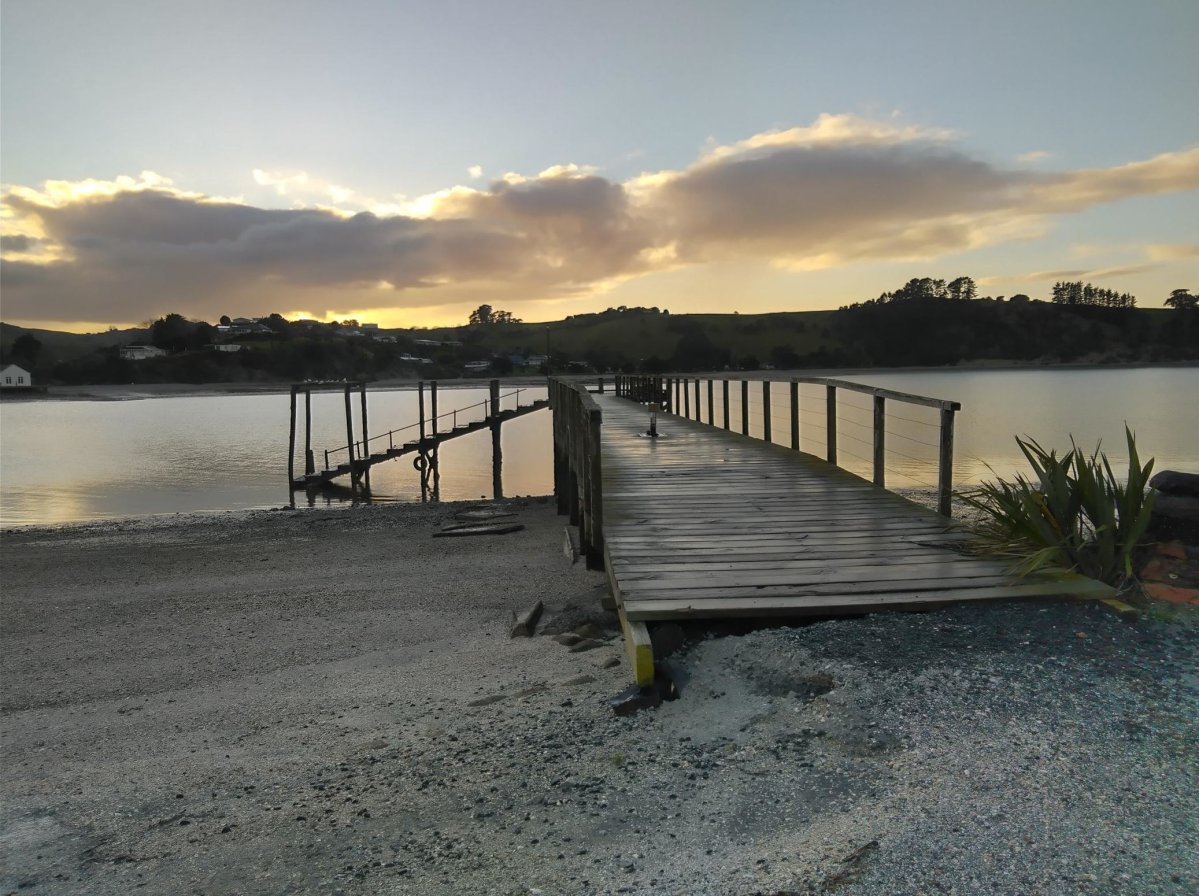 Te Uri o Hau kaumātua Hone Martin blessed the site and workers ahead of construction beginning.
Kaipara KickStart
Pahi
Dawn blessing held for Pahi wharf construction
Dawn broke over the land and water this morning, as Te Uri o Hau kaumātua Hone Martin led a blessing ceremony to begin construction down at Pahi wharf.
The start date, scheduled for 26 August 2021 was postponed after the nation went into a Level 4 lockdown. The change in levels has meant work could start safely this week.
Today is the first day of construction for local Paparoa contractors Huband, who are carrying out the carpentry and repair work on the wharf. Bellingham Marine, the contractors responsible for the new pontoon and gangway, will complete most of their work offsite.
The construction period is expected to take up to twelve weeks – during this time the wharf will be closed with the boat ramp remaining open for launching. Our project team is working closely with charter operators to ensure there is little or no disruption to commercial operations.
About the project:
The Pahi wharf work includes upgrading the current wharf and a new gangway and pontoon. It will allow the wharf to better cater for a wider range of boats at all tide levels, including passenger ferries, oyster boats and charter operations, as well as recreational vehicles. Work onsite is expected to be complete by December 2021.
The Kaipara Wharves project, which includes a new wharf at Pouto and the Dargaville pontoon as well as the Pahi wharf upgrade, has received $4.95million in PGF funding from Kānoa – Regional Economic Development & Investment Unit.
Alongside Kaipara Roads, Kai and Water, Kaipara Wharves is part of the greater Kaipara KickStart programme of works led by Kaipara District Council to grow the district's economy and increase community wellbeing.
Related stories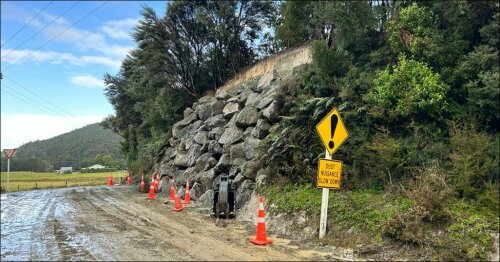 The rainy weather persisted through July, resulting in 949 new pothole reports. To tackle the pothole issue, we introduced an additional pothole truck to speed up repairs.
Read more