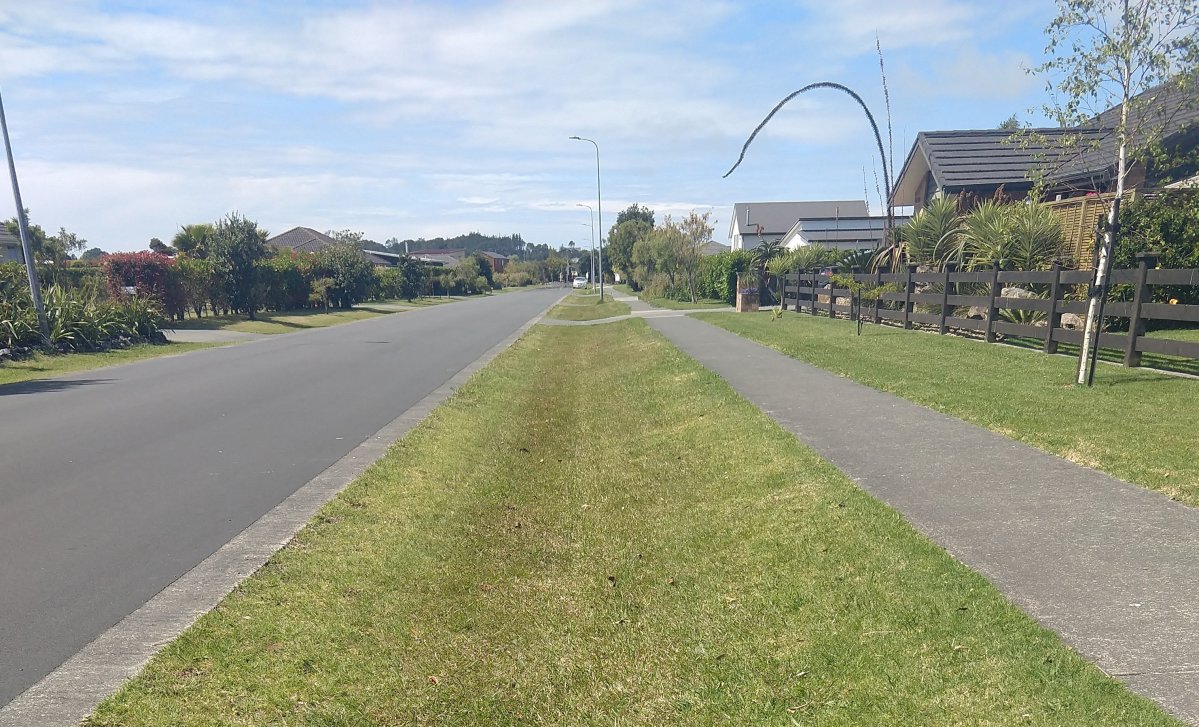 A swale in Mangawhai
Water
Looking after the humble swale
Have you ever looked at a verge or berm around your area and wondered why it has a dip in its centre? That subtle depression is doing an incredibly important job – it's called a swale and they're an essential part of our stormwater services. Swales direct and slow stormwater across grass and slowly down through the soil. They come in a variety of sizes, generally are grassed but sometimes can be planted. There are swales in place all over our district. You probably have one or perhaps many on your own property.


Swales and open drains offer a cost effective solution for our stormwater management. They also help protect our community against flooding – but only if they are kept clear and in good nick. We have a regular maintenance program in place to check basic operating condition and clearing outlets, but all of us can help swales do their job. If there's one on or near your property keep them clear, and don't fill them in. It's okay for the grass to be a bit longer in the swale, as this supports natural biofiltration functions like capturing fine sediment, nutrients and contaminated runoff from our roads before it reaches our harbour and waterways.
Find out more about stormwater in our district at www.kaipara.govt.nz/stormwater
Related stories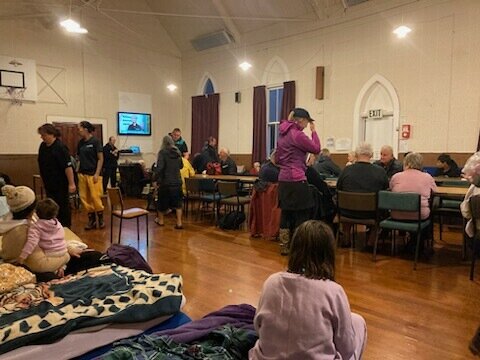 In the early hours of this morning Awakino River on the northern outskirts of Dargaville breached its banks.
Read more