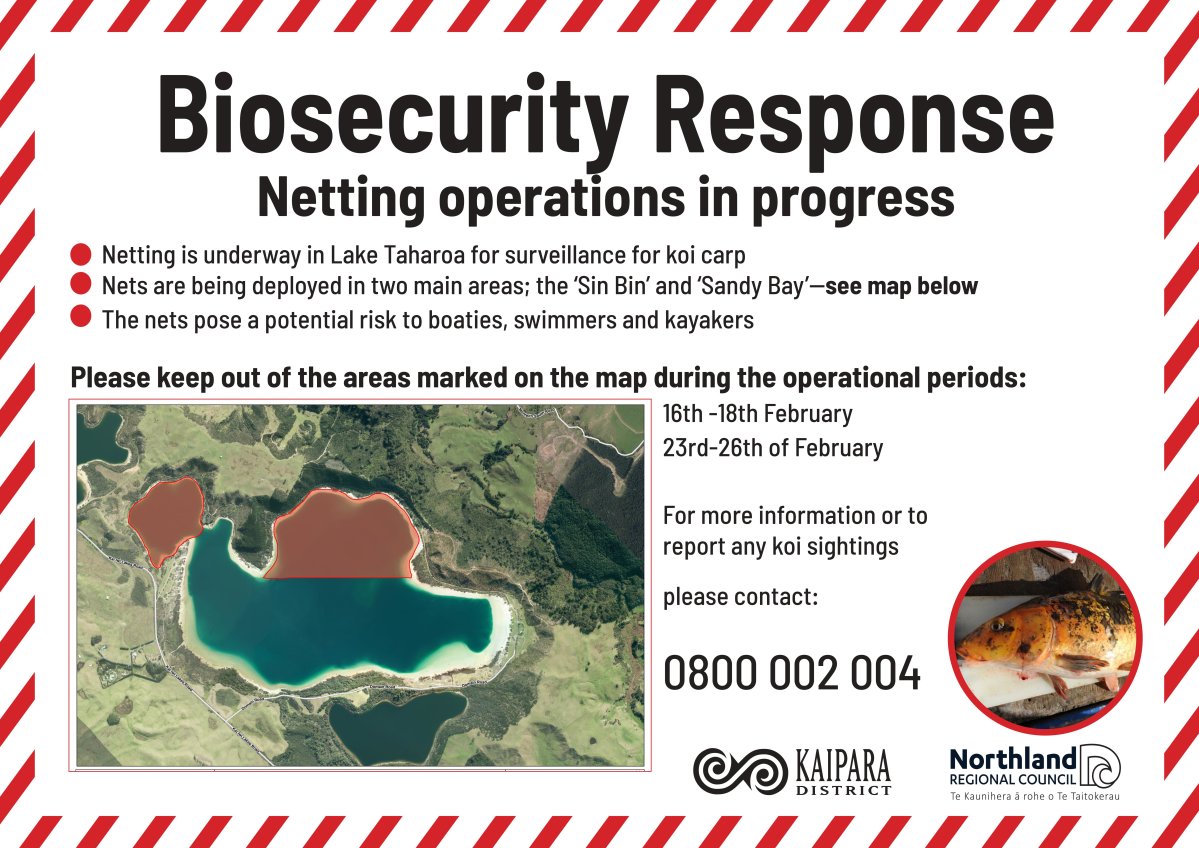 Nets have been set in the largest dune lake
Parks
Nets set in Lake Taharoa for koi carp surveillance
Nets have been set in Lake Taharoa for koi carp surveillance. If you're planning on swimming, boating or kayaking on the lake, please keep out of the areas marked on the map during the operational periods.
17 and 18 February
23-26 February
Related stories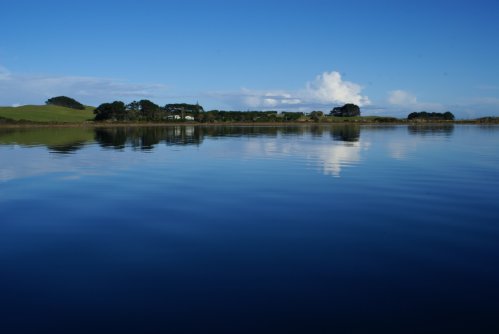 Parks
No pets allowed at Kai Iwi Lakes/Taharoa Domain
The beautiful Kai Iwi Lakes/Taharoa Domain have proved popular over the last few weeks with a huge number of people visiting. The Kaipara District Council team jointly manage the area with Te Kuihi and Te Roroa, alongside Northland Regional Council and Department of Conservation, and together we work hard to ensure this precious place is protected, while still being enjoyed by many holidaymakers.
Read more