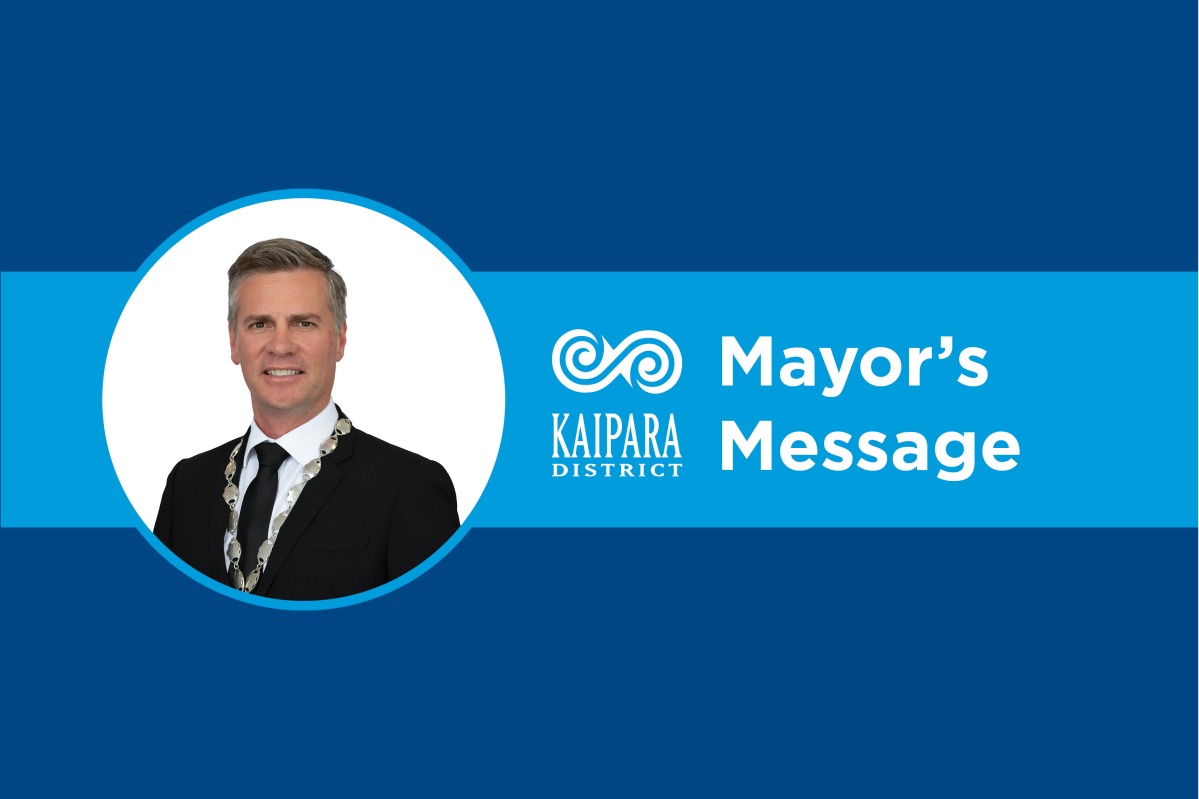 Kia ora
At the 25 May Kaipara District Council meeting the Exposure Draft of the Kaipara District Plan was discussed and a decision made to hold back on the official release and consultation of that "rule book" document. The reason for this was to allow Elected Members more time to consider the impacts of what's proposed. It will be coming to a Council Briefing on 15 June for that additional conversation and then is expected to return to a subsequent Council Meeting where a decision will be made, hopefully at the end of June. KDC has been preparing this District Plan Review in very fast time and among Elected Members there are different opinions about what's planned. Not everyone may agree with every aspect of what may be in the Exposure Draft but having good discussion and getting shared understandings is important. The Exposure Draft is expected to be released in the middle of the year and then the public will be able to get into it for themselves, confident in the knowledge Elected Members have been well-engaged with this with robust discussion here and there along the way. That's the process! Certainly right now it's clear there is heightened interest in the community about what's in the Exposure Draft of the Kaipara District Plan. More to follow on this.
Business-as-usual for Kaipara District Council at this time of year includes the final preparation of the Annual Plan for 2022/2023. This item will be coming forward to a decision on 29 June. At a Council briefing earlier in the year Elected Members asked staff to continue identifying considerable savings and cost reductions wherever possible, keeping the planned programme of work but reducing the rates increase. We're pleased the forecast total rates rise (excluding water) average of 4.86% is below what was indicated in Year Two of the Long Term Plan (7.13%). Trying to eliminate unnecessary costs and hold the reins tightly on rates has been a focus here.
With the cost-of-living crisis and inflation running now at 6.9%, keeping costs contained is a real challenge for Council, especially for large projects. For smaller things, as a way to contribute personally to keeping down the costs of the Council, for years I have paid for the Mayoral mobile phone and all my work calls myself, not charging the ratepayers. Some Elected Members don't charge any expenses to Council at all, and in the new leased Council building in Dargaville there is no Mayoral Office. When added together these kinds of cost savings help to ease the burden on ratepayers at a difficult time and show our commitment to prudent management of finances.
Ngā mihi
Mayor Jake
Dr Jason Smith, Mayor of Kaipara District
Related stories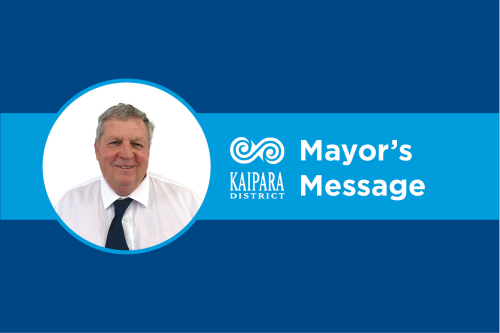 I said in my last message that I would be checking my bike and getting ready for the opening of the Mangawhai boardwalk soon. And true to my word, I did!
Read more