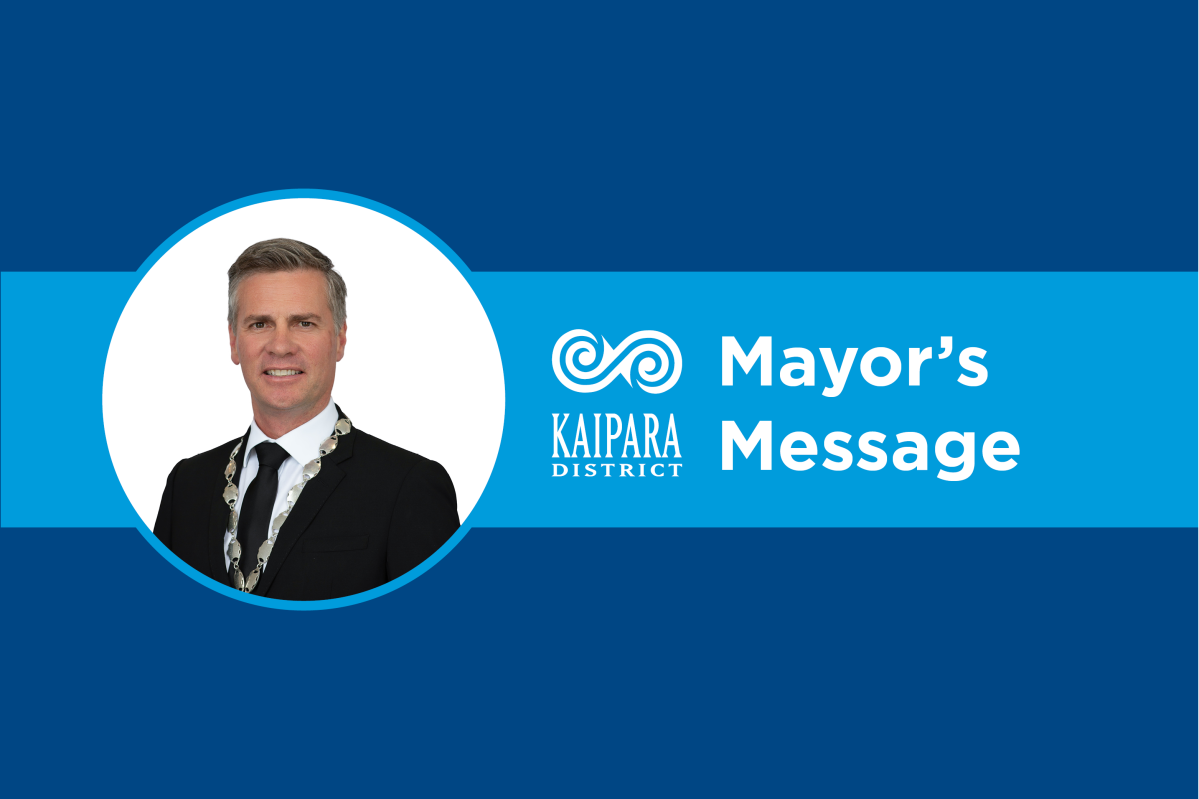 Kia ora
Alert Level 4 has been extraordinary. Kaipara residents are to be congratulated for getting through this without any major disturbances, for staying home and keeping people safe, and for keeping hands washed! Well done everyone.
During the period of Level 4 lockdown Kaipara District Council has proven itself to be agile and focused on service delivery to the Kaipara people. While Council buildings have been closed the business of the council has rolled on, with all staff working from home and able to access computer files and systems stored "in the cloud". Investment in IT and computer systems by Council in the last 2 years has made this possible; without that transformation behind the scenes I expect Kaipara District Council would have stumbled now.
In fact, it's proven to be very light on its feet: Kaipara District Council was one of the first among all 78 local authorities of New Zealand to live-stream a meeting, an, an important milestone that indicates our approach to good governance of the district - we're welcoming, open, resilient, leading and dynamic.
Holding to those approaches of being welcoming, open, resilient, leading and dynamic is Kaipara District Council's attitude at this time. We'll be carrying those approaches into our thinking and decision-making for the Annual Plan 20/21. At a key meeting on Weds 29 April Kaipara District Council will consider hardship package supports as well as propose a re-set for rates for the year ahead. This will be complex decision-making in a complex time, and I am confident about the courageous decisions required. This meeting will be freely accessible/broadcast for you to follow via Facebook Live, as Kaipara continues to push the technology to its limits, as well as the creaky old copper wires of the phone network.
A different network is also the subject of lots of chatter across the district; the Kaipara Wharves network draft feasibility study has been completed and is currently out for consultation across Kaipara District. It's freely available at https://www.kaipara.govt.nz/kickstart/kaipara-harbour-wharves and sets out a long term strategic direction for the district through its wharves. If you have some spare reading time during Level 3 lockdown then please take a look and have your say.
Having your say is important and the People's Panel is one way you can have your voice heard clearly by Kaipara District Council. Right now the People's Panel is conducting a survey of businesses and residents for the Kaipara Mayor's Taskforce for Economic Support and Recovery. More information, including an animation of what it's all about, is available at https://www.kaipara.govt.nz/taskforce. We're actively encouraging Kaipara to rise strong.
So, as Level 4 turns to Level 3 and the leaves turn to autumn colours, let's rise strong - kia kaha Kaipara, Kaipara te oranganui.
Ngā mihi nui
Mayor Jake
Dr Jason Smith, Mayor of Kaipara District
Related stories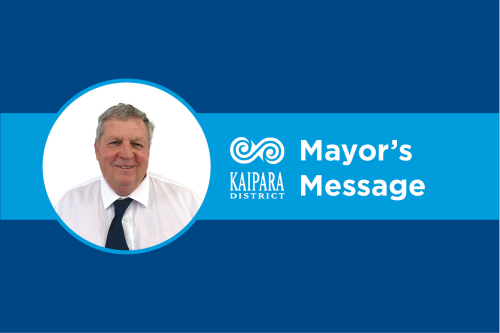 I said in my last message that I would be checking my bike and getting ready for the opening of the Mangawhai boardwalk soon. And true to my word, I did!
Read more