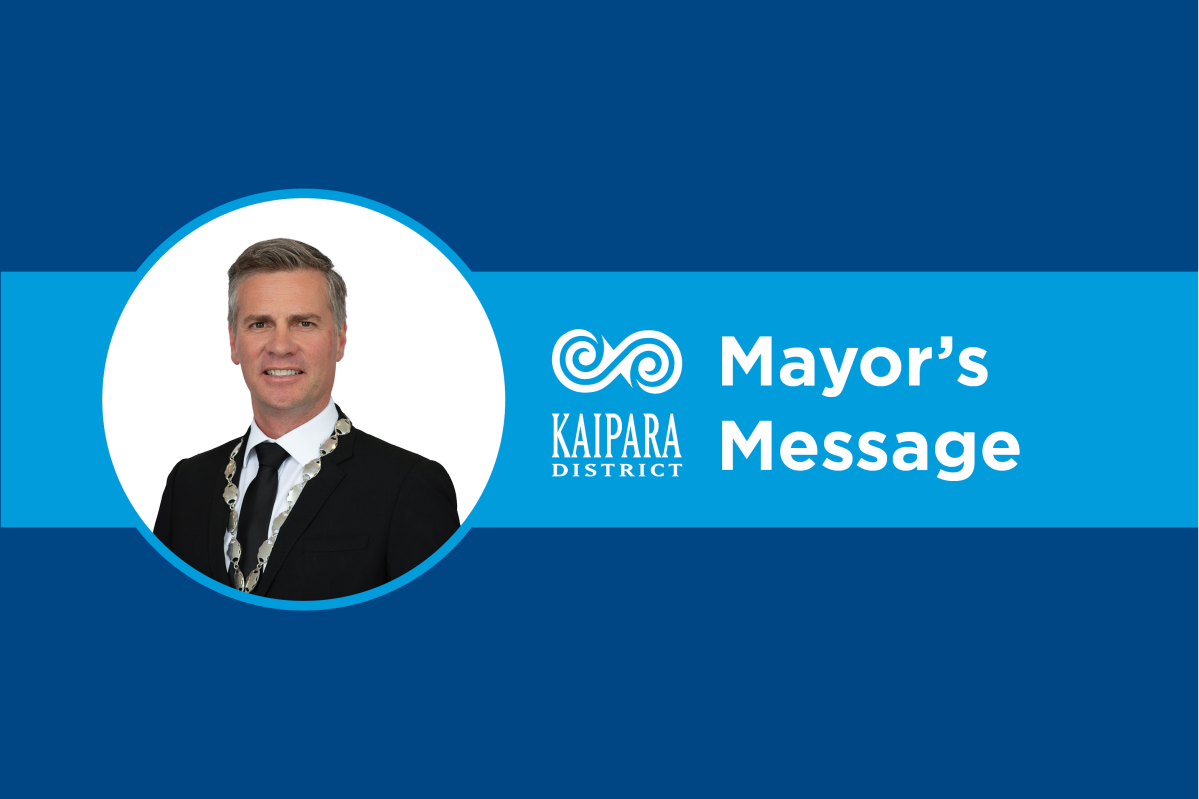 Kia ora
As November turns into December the pace of things quickens around the Kaipara. Many people are feeling exhausted by the year we've had, and that's understandable with the Covid, the lockdown and borders separating families and friends. Everyone's been doing their best and though some may feel weary there's lots to celebrate here too.
Recent analysis by Infometrics of the economic performance of Northland puts it among the best-performing regions in New Zealand since August's lockdown started. Kaipara District farmers are a big part of that economic success – as essential workers they're carrying on and continue to lift the economic wellbeing of us all. Our construction sector is also going gangbusters at present, as anyone who's tried to get a builder will be able to confirm. These two parts of the economy in Kaipara are leading the way and deserve a shout out. Thanks for keeping calm and carrying on.
Carry on is very much the theme for the period we're in as Christmas approaches and also the new Covid 'traffic light system'. The Government's new rules for how society will work are due to come into effect in the first week of December. And then two weeks later on 15 December the floodgates will open and the border checkpoint at Te Hana will be removed. After then Covid vaccinated people from Kaipara will be able to go south and people from the rest of New Zealand will be able to come here. We've had estimates that between 50,000 and 300,000 Aucklanders will come to Northland over the summer period. Expect Kaipara to be "full" for the summer.
Systems will be at peak capacity across the District. Kai Iwi Lakes Campgrounds are already fully booked, Book-A-Bach places likewise. Mangawhai's population is expected to swell from a current estimated 2,000 people to 12,000 at New Year. Council contractors are pulling out all the stops to have the two new roundabouts and road realignment in Mangawhai Village ready for the swell crowd, as well as the shared path near the Museum. The Pahi Wharf upgrade with its new pontoon is expected to be officially opened before Christmas. We're getting ready.
In news from around the Council table, Three Waters Reforms continue to dominate thinking. I recently signed a letter joining 30 other Mayors requesting an in-person meeting with the Prime Minister to express concerns about the proposals and their pace, which has left most people behind. Kaipara District Council has also agreed to join other councils in a campaign to persuade the Government to pause and reconsider the reforms. While not all councils have taken these decisions, Kaipara District Council is decisive here. There's still plenty of water to go under the bridge and we're carrying on.
Stay well, noho ora mai
Mayor Jake
Dr Jason Smith, Mayor of Kaipara District
Related stories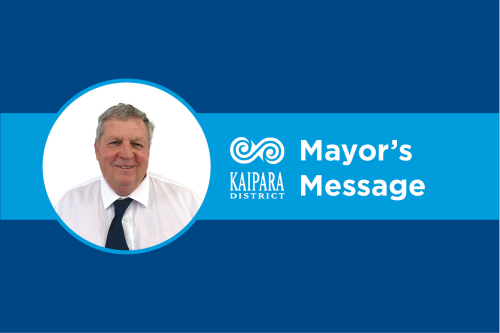 I said in my last message that I would be checking my bike and getting ready for the opening of the Mangawhai boardwalk soon. And true to my word, I did!
Read more