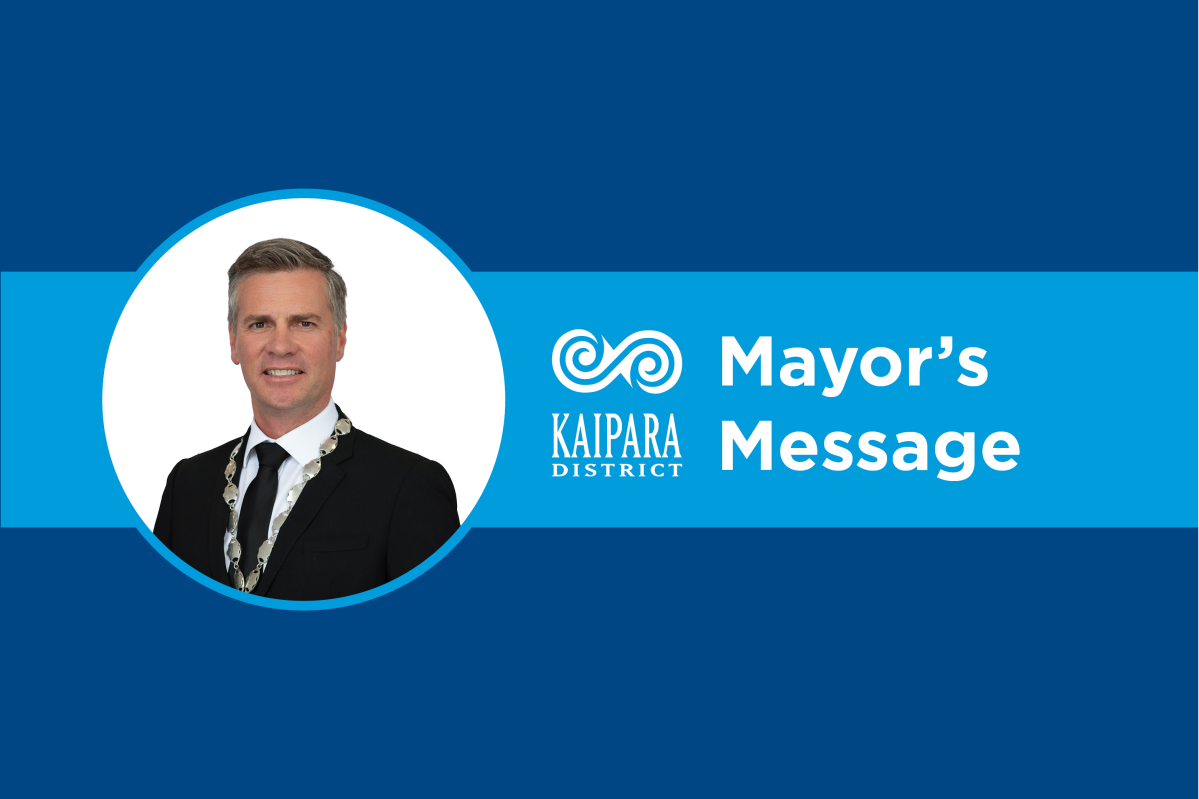 Mayor's Message from Mayor Dr Jason Smith
Mayor's Message
Mayor's Message 2 August 2022
Kia ora,
Success has come for Kaipara District Council at the recent AGM of Local Government New Zealand where our remit to limit and better regulate vape stores was voted upon. It's very rare for KDC to have a remit at the national AGM of all the councils of New Zealand, so this in itself was special. 79% of councils supported Kaipara's remit, which was seconded by Northland Regional Council. This is a significant contribution by KDC as a small Council to bring to the attention of all other councils this matter. Dargaville has thirteen vape product outlets within 1km of Victoria Street, and the proximity and unregulated availability of them is a problem for our young people. Between 2018 and 2021, daily vaping rose from 2% to nearly 10% amongst 14 to 15 year olds. For Rangatahi Māori 14 to 15 year olds daily vaping rose from 5.9% in 2019 to 19.1% in 2021. Councils across New Zealand are powerless to help their communities steer away from the bad health outcomes here, and so the remit has recommendations to Government for what's needed for vaping all over New Zealand. It's a great outcome.
Great outcomes also with the release of the Exposure Draft of the new Kaipara District Plan, signed off by Council last week. It's available at https://kaipara.isoplan.co.nz/review. There is a public engagement period with this non-statutory work until 16 September. We want to hear what you think about the new rules we're considering for how to grow a better Kaipara District, already the fastest-growing district in the North Island.
The potential candidates for the next Kaipara District Council are starting to make themselves known. At time of writing there are four nominations in the mix for the new Council, two for Mayor, one Māori Ward and one Kaiwaka-Mangawhai Ward Councillor. This is a beginning. I'm looking forward to seeing a great range of candidates on the ballot paper for election, and as a ratepayer and voter myself, having great choices to make. Do you want that too? Nominations for candidates close on 12 August, less than two weeks from now. Stimulating times for Kaipara as the nominations roll in and the potential leaders of the future step forward. Into it, Kaipara!
Ngā mihi
Mayor Jake
Dr Jason Smith, Mayor of Kaipara District
Related stories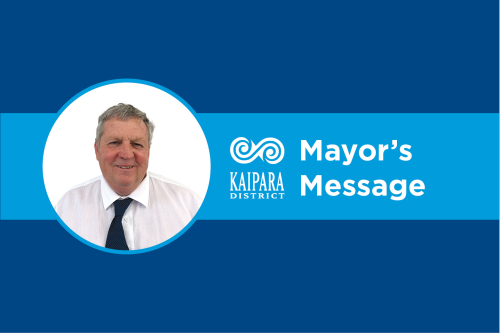 Firstly, a hearty warm welcome to our recently anointed citizens. I was proud to be part of the ceremony in Dargaville celebrating and recognising fourteen Kaipara residents of different nationalities.
Read more