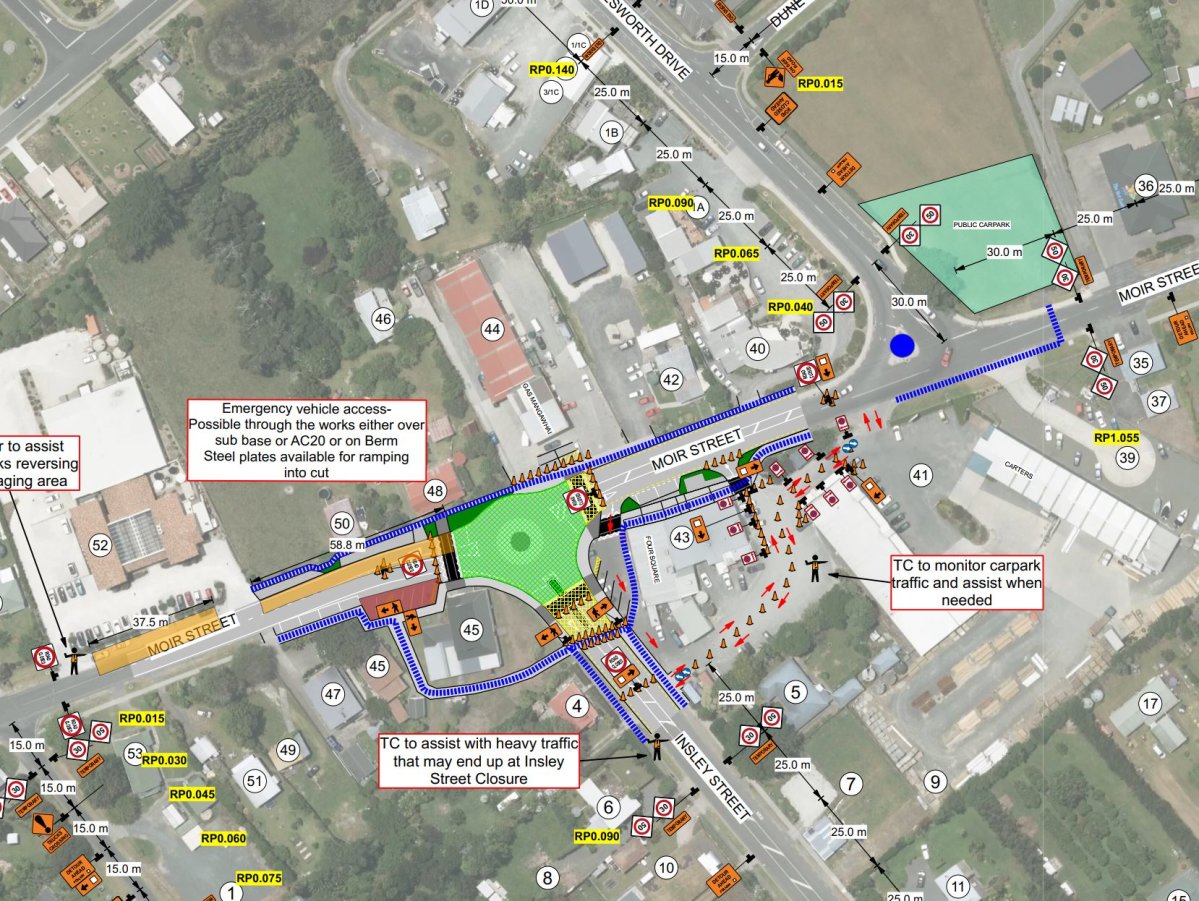 Coming up ⁠– 36-hour intersection closure
The project team is planning a 36-hour shut down of the Insley Street / Moir Street west intersection. This is so that United Civil can undertake a significant and vital piece of work, where they will excavate the existing road. The work involves replacing, building and compacting multiple layers of aggregate and structural asphalt, with time allowed in-between working on each layer for it to cool down.
The intersection closure will be in place from Monday 04 October 06.00pm to Wednesday 06 October 06.00am.
What this means:
For light vehicles travelling through via Insley Street, there will be a diversion in place to go behind the supermarket. Vehicles that would normally come via Moir Street west or Molesworth Drive, will be diverted via Tara/Cove Road. Those entering from Moir Street east going to Moir Street west will also be diverted this way.
At the same time, so as to avoid prolonged disruption in the area (in particular for the businesses), Northpower have arranged to undertake their 8-hour power shutdown. This was postponed from an earlier date due to the Level 4 COVID-19 lockdown. Northpower are working closely with the project team and have gone out of their way to reprogramme the work to tie in with our 36 hour closure period.

You can find the latest update of works on our Mangawhai Community Plan website.
Related stories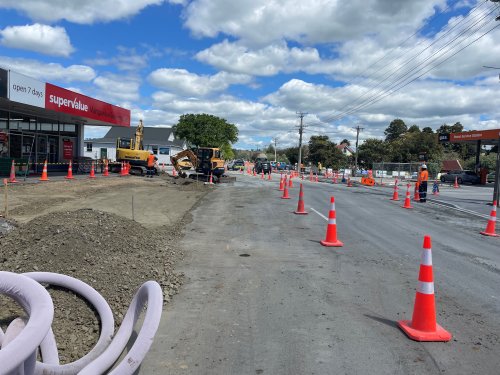 There's been significant progress on the Village intersection improvements recently. Night works have enabled the programme to see only a small delay in spite of the recent Level 4 lockdown and restrictions.
Read more