Council seeks to achieve our vision by assisting the community in developing and providing their own facilities and services, and building strong and welcoming communities.
Council is committed to recognising and supporting achievement; developing community leadership and self-reliance; assisting and supporting community involvement.
Kaipara District Council has funding available to support projects that will enhance the Kaipara district community, as part of its Community Assistance Policy. Community organisations are encouraged to apply for this funding if they have projects, activities and services which meet the criteria of the Policy.
The Policy is intended to contribute to:
A district with welcoming and strong communities; and
A district with plenty of active outdoor opportunities; and
A trusted Council making good decisions for the future.
The Community Assistance Policy can be viewed here. The Policy contains detailed information on eligibility, what needs to be supplied with applications and what Council will be looking for when considering applications.
For application forms (when available) and criteria guidelines for all grants and funds please click on the links below. For more information on any of this funding please contact Jenny Rooney on 09 439 1228 or email jrooney@kaipara.govt.nz.
What can I apply for?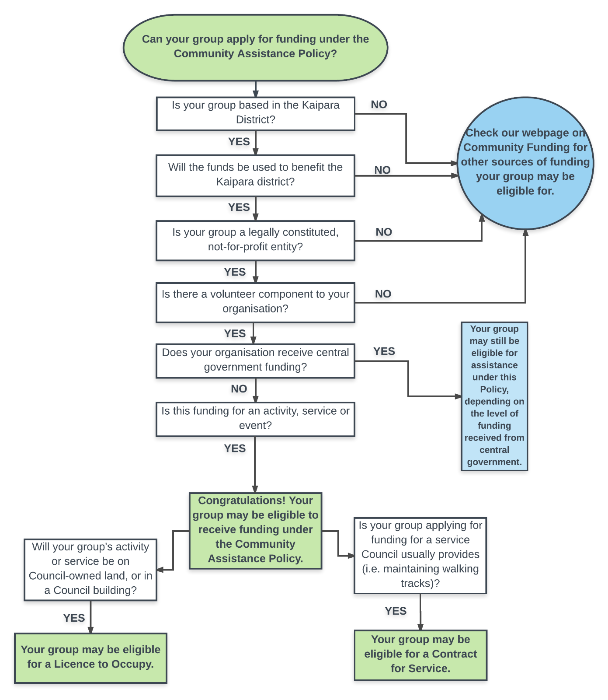 Funding
Click on the following links to find out more about these grants: