The Kōanga catalogue showcases some great books and resources which are available from Kaipara libraries.
Kaipara Libraries
Kōanga is here and so is the Kōanga catalogue
This season we have expanded into a catalogue/newsletter style to incorporate updates from the community libraries, Pūtoi Rito Communities of Readers project, new TUTU items (and more!) alongside reviews of a dynamic book selection.
The new issue of the catalogue is out now and can be read online here or you can pick up a copy from your nearest Kaipara library – the librarians would love to see you.
Be sure to let the Library Team know what you think of the new format and if something catches your eye, pop into the library to borrow or hold the item online @ kaipara.kotui.org.nz.
We are thrilled about this latest issue and hope you enjoy what we have created.
Molly and Daisy, Rārangi Tīma | Catalogue Team.
Related stories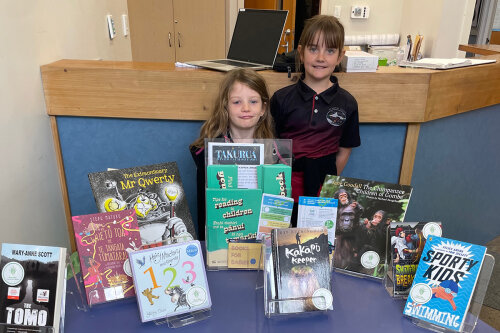 Soon, Dargaville and Te Kopuru locals will see little libraries popping up around the community.
Read more