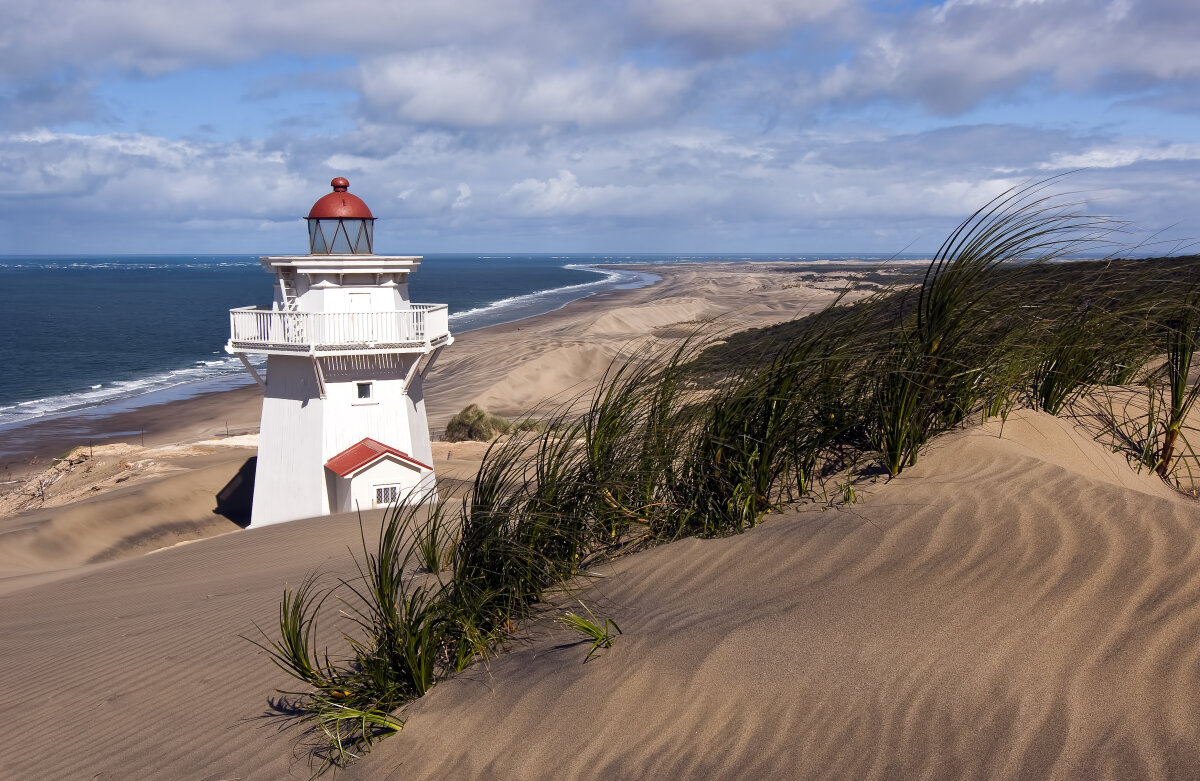 Improvements to the Poutō Point carpark area can progress in 2023 thanks to further funding from Kaipara District Council.
At the December Council Meeting, Elected Members approved $228,347 from district-wide Reserve Contribution Funds be allocated to support safer access and improved amenities at Poutō Point. The work will include sealing the car park and pathway connections, as well as extending the land end of the wharf to connect up with the pathways.
The money tops up the central Government Tourism Infrastructure Fund (TIF) grant, of which $124,000 was awarded for Poutō Point improvements in a 2022 funding round.
Kaipara District Council Mayor Craig Jepson says approving funds from reserve contributions to go towards upgrades was a choice made by all of Council.
"The Reserve Contribution Funds are set up for projects just like these – improving our public spaces and reserves. Drawing from it enables us to complete capital works without burdening our ratepayers with the costs."
"Economic growth, particularly on the West Coast, is a key focus of the new Council. The wharf and associated amenity improvements at Poutō increases recreational opportunities for our communities and allows further tourism expansion. I look forward to this new facility providing an added attraction to this stunning part of our district."
Anin Nama, Kaipara District Council General Manager Infrastructure Services, says the improvements to the carpark area will not only make Poutō Point and wharf more attractive and easier for visitors and residents to use, it will also make it much safer.
"We've consistently heard from the community that pedestrian safety in the area is a top priority. Without a doubt the wharf will draw more visitors down to beautiful Poutō, so sealing the carpark, building clear pathways for vehicles and pedestrians and connecting those on foot to the wharf is vital to provide safer access. We're excited to be able to progress this for the community."
Poutō wharf is currently underway and on track to finish in the first half of 2023. The project team plans to start constructing the carpark sealing and pathway connections immediately following the wharf completion. A drop-in information session with opportunities for feedback with the Poutō community is planned for the first part of the year.
About Kaipara KickStart
Kaipara Kickstart is led by Kaipara District Council and consists of three major initiatives to support regional economic growth through improved access (Kaipara Roads), by enabling water transport (Kaipara Wharves – Dargaville pontoon, Pahi wharf and Poutō wharf) and improving diversity of land use (Kaipara Kai). PGF grants from Kānoa – RDU for Kaipara Kickstart totalled $20.39 million. A further $745,000 was awarded in January 2020 to demonstrate effective water use for growing crops via two practical demonstration sites (Kaipara Water).
About the Tourism Infrastructure Fund
The central Government Tourism Infrastructure Fund (TIF) provides up to $25 million annually to develop tourism-related infrastructure that supports regions facing pressure from tourism growth and in need of assistance — such as areas with high visitor numbers but small ratepayer bases.
Related stories