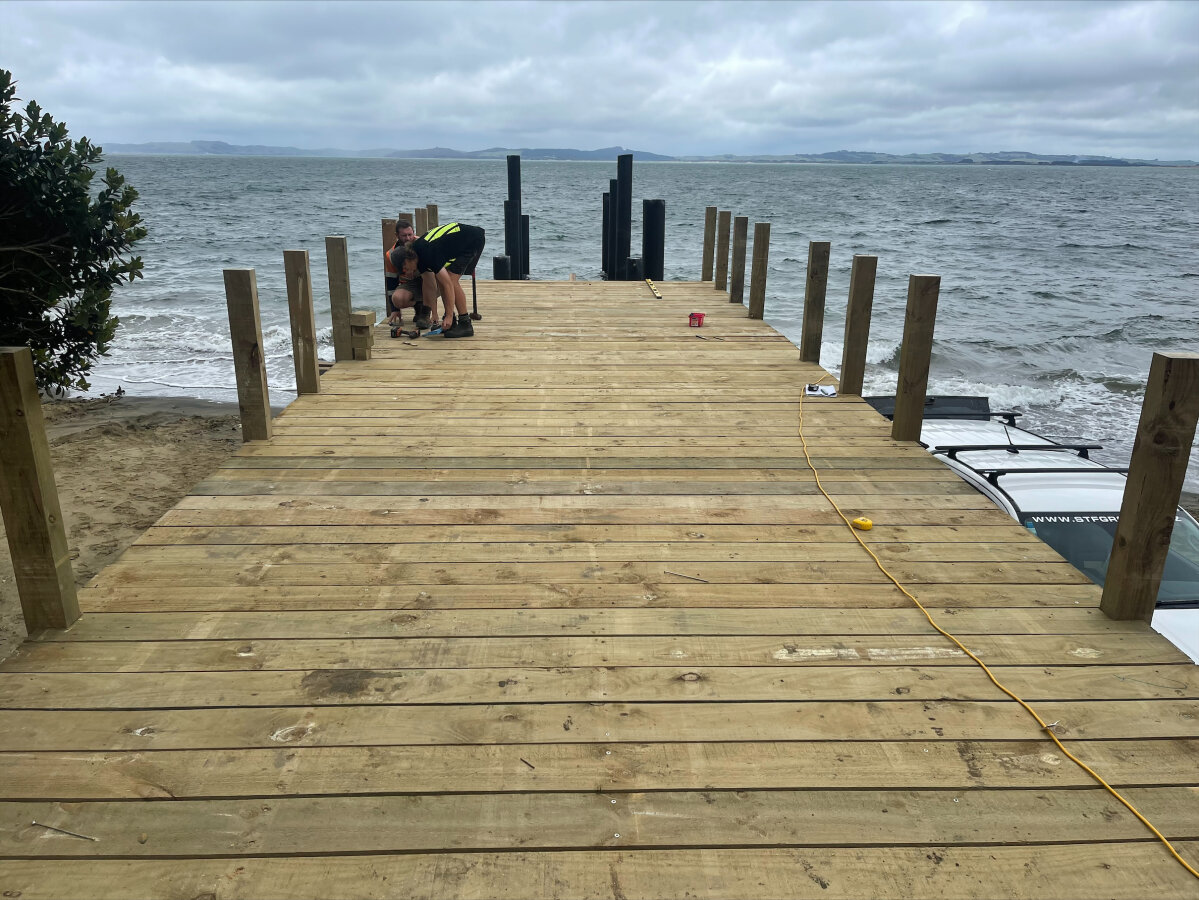 The construction of Poutō wharf has really been trucking along recently, with another dozen piles driven in the ground last week. STF contractors – the team responsible for the physical works – are now more than halfway through the piling, one of the core parts of the work programme. Additionally, work has started to install double timber bearers and joists, as well as some sections of the timber decking, bringing to life the frame of the wharf.
Next steps are to complete the piling for the head section of the wharf and continue on sections of the timber decking.
A reminder that works will shut down on the 22 or 23 December and start up again in the week beginning 9 January – keeping the busiest period clear of any active construction work. During that time the site will be left so that it is safe and secure, and ensures people can use the entrance to the beach safely and easily. People can still access Fisherman's Rock and beyond while the wharf is a worksite.
The Kaipara Wharves project includes the completed Dargaville pontoon, the Pahi wharf upgrade and pontoon and the new Poutō wharf, and is supported by PGF funding from Kānoa – Regional Economic Development & Investment Unit.
Related stories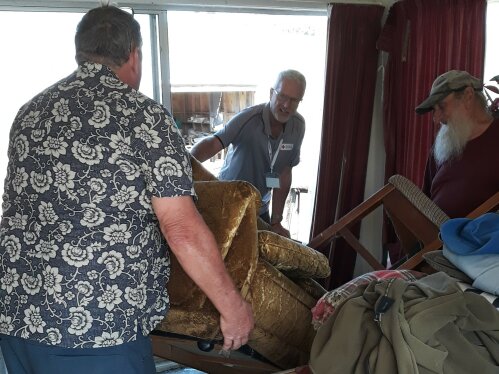 Yesterday I was able to witness first hand some of the hard work that has been happening across the district to recover from Cyclone Gabrielle.
Read more