It's all happening! Physical works for Poutō wharf have begun. Earlier in the month, Waikaretu marae led a blessing ahead of construction starting.
Our roading contractors then widened part of the access way to the beach to increase visibility and safety in the busy area.
Activity ramped up last week with STF Group, our contractors for the wharf work establishing on-site and carrying out some of the final surveys for the piling.
Work on the abutment section (the land end of the wharf) started this week. Please take care while it is an active work area.
The Kaipara Wharves project, which includes the Dargaville pontoon, the Pahi wharf upgrade and pontoon, and the new wharf at Poutō, received $4.95million in PGF funding from Kānoa – Regional Economic Development & Investment Unit. The $265,000 project shortfall was unanimously approved by Kaipara District Elected Members at their April meeting, funded from the district's financial contributions reserves.
Completing the three Kaipara Wharves projects supports a water-based transport network in Kaipara, connecting communities, and supporting and attracting residents, businesses and tourists to the district. Alongside Kaipara Roads, Kai and Water, Kaipara Wharves is part of the greater Kaipara KickStart programme led by Kaipara District Council to grow the district's economy and increase community wellbeing.

Pictured: Poutō School (performing) and Waikaretu kaumatua Ben Hita at Poutō Point during the blessing ceremony.
Related stories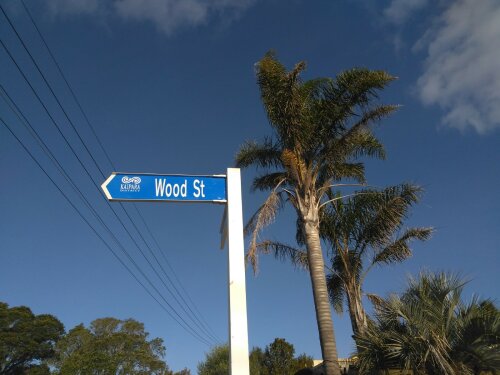 Construction of the permanent upgrade for Wood Street will take place next year, after Council has signalled prioritising emergency works over planned projects for the upcoming Annual Plan 2023/2024.
Read more