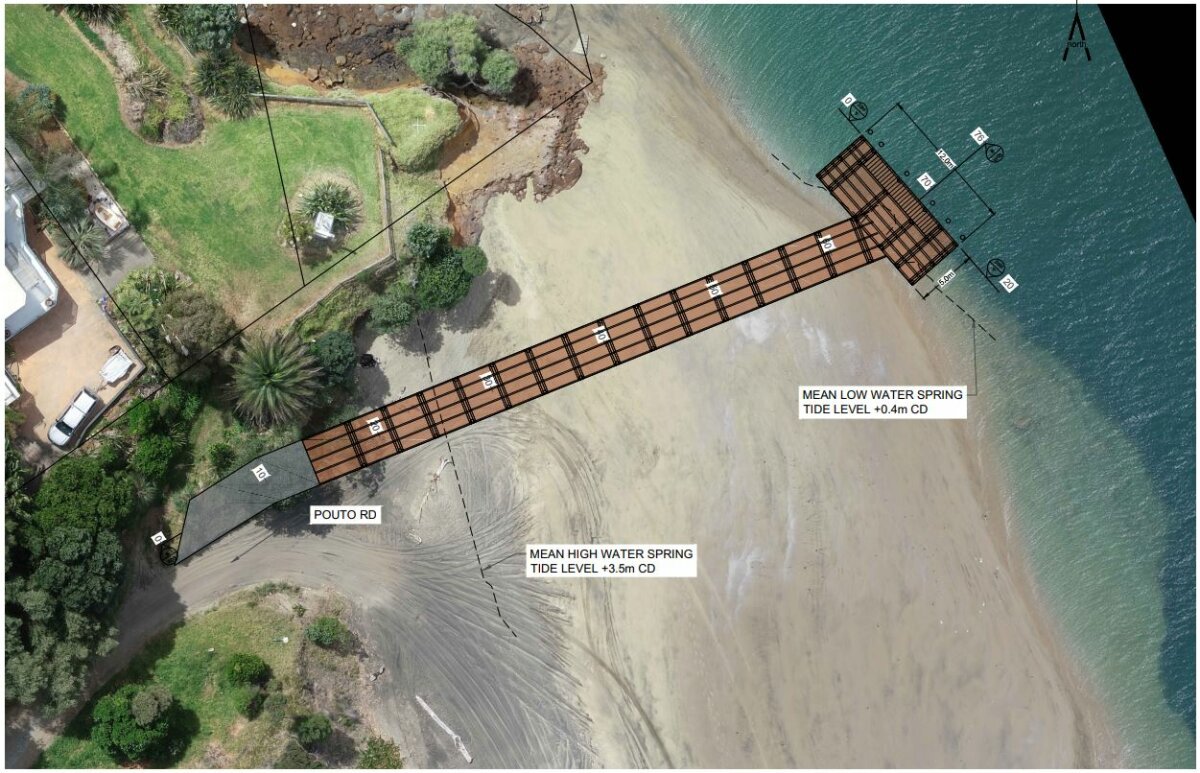 Ongoing COVID-19 restrictions and other delays to the programme have inevitably slowed the Poutō wharf project, but the team have made progress and are now working through the tail end of the developed design.
STF Group (the contractor completing the design and undertaking the physical works), were able to undertake geotechnical investigations in recent months, and as a result there have been some revisions since our last update. The project team had initially planned for the wharf to come off Fisherman's Rock. Based on these recent investigations an adjustment in the wharf location – slightly further south of Fisherman's Rock, rather than coming directly off it – is now planned. The revised location considers a number of factors, the most significant one being the project's budget constraints.
A community drop-in session is planned ahead of physical works beginning, to give those interested an opportunity to speak with the project team about the final design and what the construction will look like. A date for this has not been confirmed but we will update the community once we have a timeline for construction and can lock one in.
Work onsite is expected to take approximately three months and the project team is working with local iwi and hapū to ensure there are kaitiaki (guardians) regularly onsite to monitor work during construction.
The Kaipara Wharves project is part of Kaipara KickStart, an umbrella programme led by Kaipara District Council and includes the Dargaville pontoon, the Pahi wharf upgrade and the new wharf at Poutō. It has received $4.95million in PGF funding from Kānoa – Regional Economic Development & Investment Unit.
You can read the final Feasibility Study and Programme Business Case that was approved and finalised in 2020.
Related stories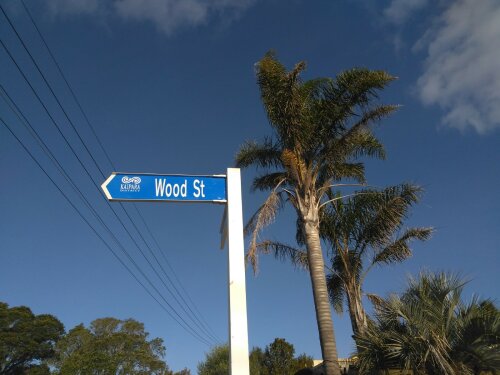 Construction of the permanent upgrade for Wood Street will take place next year, after Council has signalled prioritising emergency works over planned projects for the upcoming Annual Plan 2023/2024.
Read more