Welcome to the Kaipara Mayor's Taskforce for Economic Support and Recovery.
Taskforce Survey
Kaipara District Council is working towards providing an effective community support package for Kaipara businesses and residents, as we move through the Covid-19 crisis.
Our People's Panel recently undertook a survey to provide local information to assist with economic recovery and support.
Kaipara people and businesses have been hard hit by the COVID-19 outbreak, like many other places both here in New Zealand and around the world. This economic shock is severe and will have serious consequences on our communities. But unlike the Global Financial Crisis of 2008, it is not based on underlying economic systemic failure. It is a halt rather than a collapse.
The task facing us now is to reactivate our communities and businesses as quickly as we can. Councils have a role in helping to lead this re-stimulation and this is our approach.
We will network, advocate, inform, support and work together to lead our communities through this. This is the Kaipara Mayor's Taskforce for Economic Recovery and Support.
Taskforce Toolkit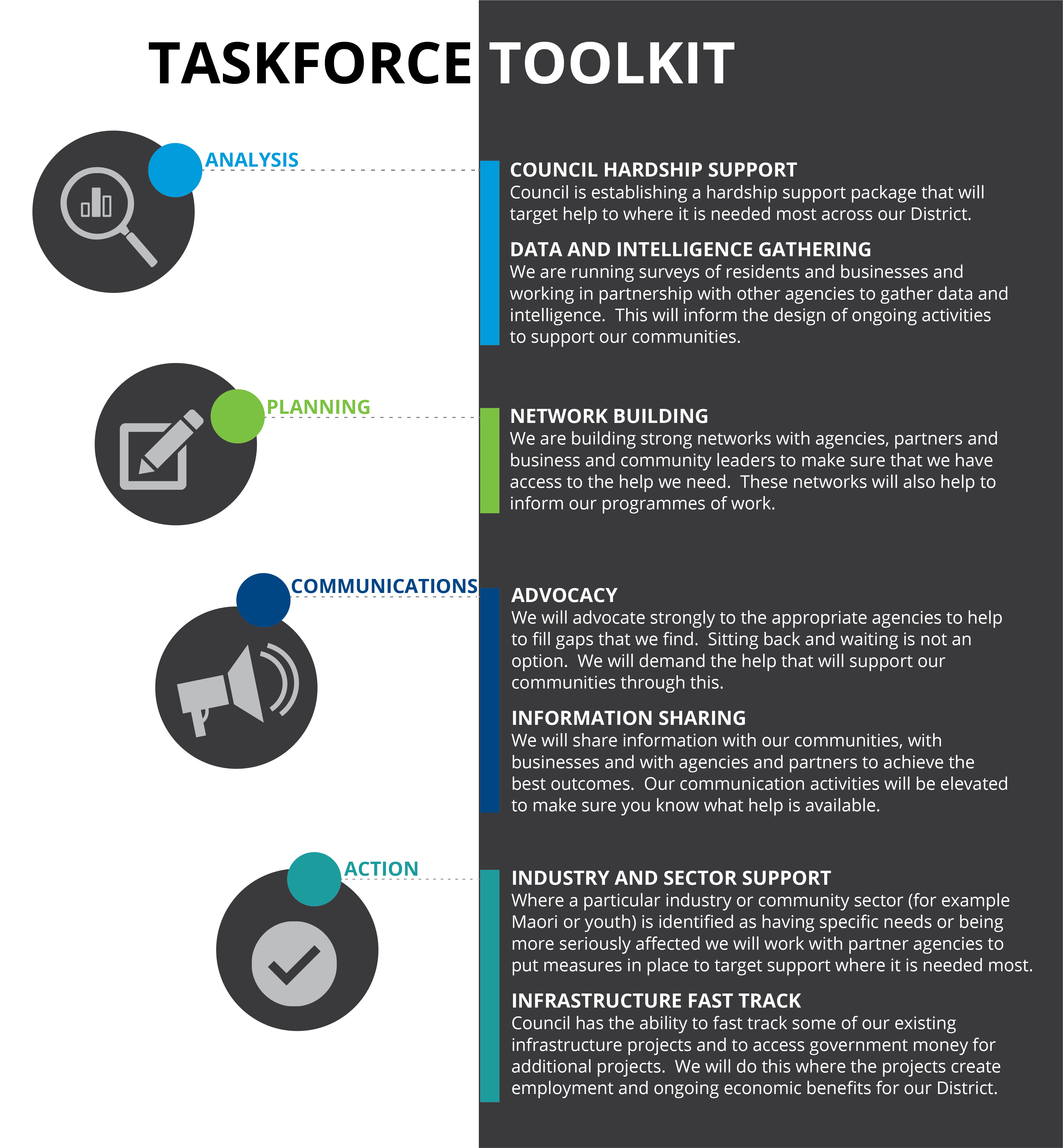 In the News and Useful links
News and Media Updates
Useful Links