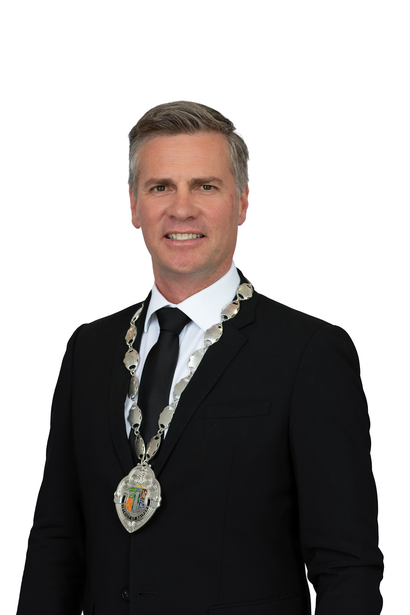 Tena koutou nga tangata o te rohe o Kaipara. I am a fifth generation Kaipara local, Dargaville-born and raised in Ruawai, passionate about the place, its environment, and making great futures here.
In the 1990s I developed a successful kauri eco-tourism business on the Ruawai family farm. From 2002-2005 I served as CEO of the Kaipara Development Agency, a Council-controlled organisation, then completed a Ph.D in economic development public policy. In 2012 I returned to the farm, winning two Ballance Farm Environment Awards (2016). Now 46, I am ready and able to serve the people of Kaipara District as Mayor. Kaipara is in my DNA and I am excited but concerned about the future here - excited about its productive potential but concerned to ensure we're set up for changes on our doorstep.
Committees
Remuneration and Development Committee (Chair)
Kaipara Horizons Committee (Chair)
Civil Defence Emergency Management Group
Kaipara Moana Negotiations Group
The Mayor is a member of every committee of the local authority as per legislation.