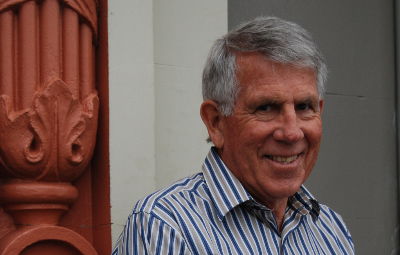 Peter Wethey is married and lives permanently at Mangawhai Heads. He and his wife, Jane, together have 5 children and 7 grandchildren.
Otamatea Ward
Cr.Wethey@kaipara.govt.nz
021 740 941
Peter has an extensive business background having held senior executive roles in major corporates engaged in the pulp and paper, and meat processing industries. This experience extending over 25 years includes significant business conducted in Asia-Pacific rim countries as well as managing the establishment of a joint venture beef processing operation in China.
Having a science degree he has a keen interest in environmental issues and while working in the meat industry negotiated resource consents with four North Island Regional Councils. Latterly Peter has owned his own business and can empathise with small business owners over the issues that they must deal with on a day to day basis.
Peter is experienced in good governance having served as Chair of both a large grammar school and an incorporated society. He also represented his corporate employers on the boards of both subsidiary and joint venture companies.
During the last three years Peter has been a volunteer Community Advisor on two Kaipara District Council initiatives. The first was a study into the potential options for the future of the Mangawhai Community Wastewater Scheme (MCWWS) and the second a water quality study of the Mangawhai Harbour which aims at creating a database with which to develop a sustainable management plan to protect the quality of water in the harbour.
Peter enjoys both golf and fishing and is a member of the Mangawhai Golf and the Boating & Fishing Clubs.